I am an online entrepreneur and a blogger from the Czech Republic with my head perpetually in the clouds.
Welcome to Blogging Lizard! My purpose here is to help you build an online business that gives you the freedom and flexibility to work from anywhere in the world.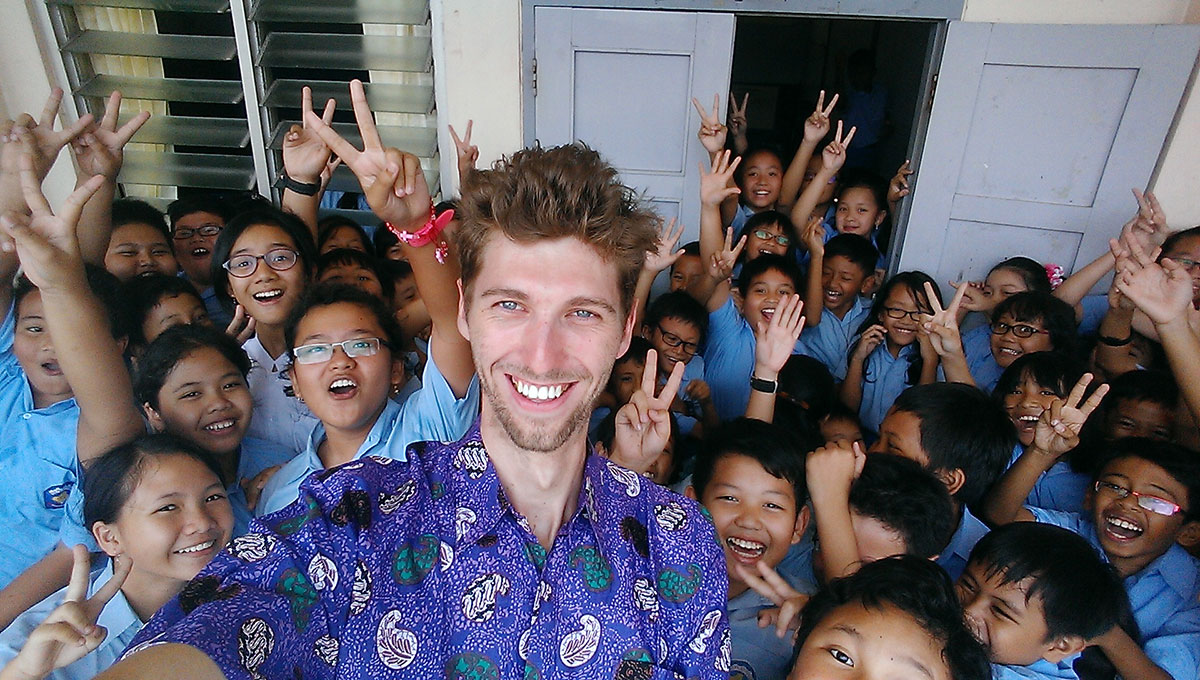 If you are reading this, you may be here because of one of these reasons:
---
You cannot sit in an office all year round, year after year.
You are tired of the daily routine, of waking up at the same time and commuting to work, which you hate.
You want to work for yourself and do meaningful work.
You want to be able to travel anywhere and whenever you feel like it.
---
Whatever the reason, thank you for stopping by.
I am a normal guy who finished university, landed a job and started living the boring, monotonous working life.
But I soon realized that I wasn't living the life I wanted to live.
I wanted to be my own boss; I wanted to travel the world.
I could not achieve this lifestyle if I stayed in paid employment.
Even though I have a law degree, and, eventually, I could be earning a decent income, I knew I would not get the lifestyle I wanted.
I would work long hours, would be under a lot of stress and could not travel whenever I felt like it.
So, I ended up leaving work.
Honestly, even before I got my degree and started working a full-time job, I knew it was inevitable for me.
During my university studies, I became really hooked on the idea of making money online.
The idea of generating passive income through a website just seemed so amazing.
I could be my own boss, do what I want, when I want.
So, I started learning about how to make money online during my free time when I was not at school or at my part-time job.
I didn't just learn, I also took action and tried many different projects.
But honestly, I failed at most of them.
I had the same problem as most people who want to make money online.
The shiny object syndrome.
I started learning something, took action, failed and decided to try a completely different business model.
I jumped from one thing to another and never stuck with just one thing.
Then I decided to stick with affiliate marketing, and it paid off.
It was not easy to start earning from the first affiliate website, but once I figured out the process it was just rinse and repeat for the others.
What helped me the most when figuring out the process was feedback from successful affiliate marketers.
I always wanted to have a mentor, but one-on-one mentoring is expensive, and I could not afford it.
Then I found a cheap alternative in the Wealthy Affiliate community.
Many people join Wealthy Affiliate because of their affiliate marketing course, but I joined mostly because of the community of people who are willing to look at your affiliate website and tell you what you are doing wrong and what you could improve.
Now I am in a position where I can help others starting out as affiliate marketers and return the favor.
If you need an opinion about your website or any tips about affiliate marketing, shoot me a message on Wealthy Affiliates and I will reply to you shortly.
Feel free to message me about anything. I reply to all messages.
Best of luck to all of you who are trying to make money online.
It's not easy, but if you persist, learn and work hard then it's just a matter of time until you reach your goals.
About
If you have a question and want to reach out to me, shoot an email to martin@blogginglizard.com and I will do my best to help you.